WE WORK WITH YOU TO REALISE THE BENEFITS OF human centred design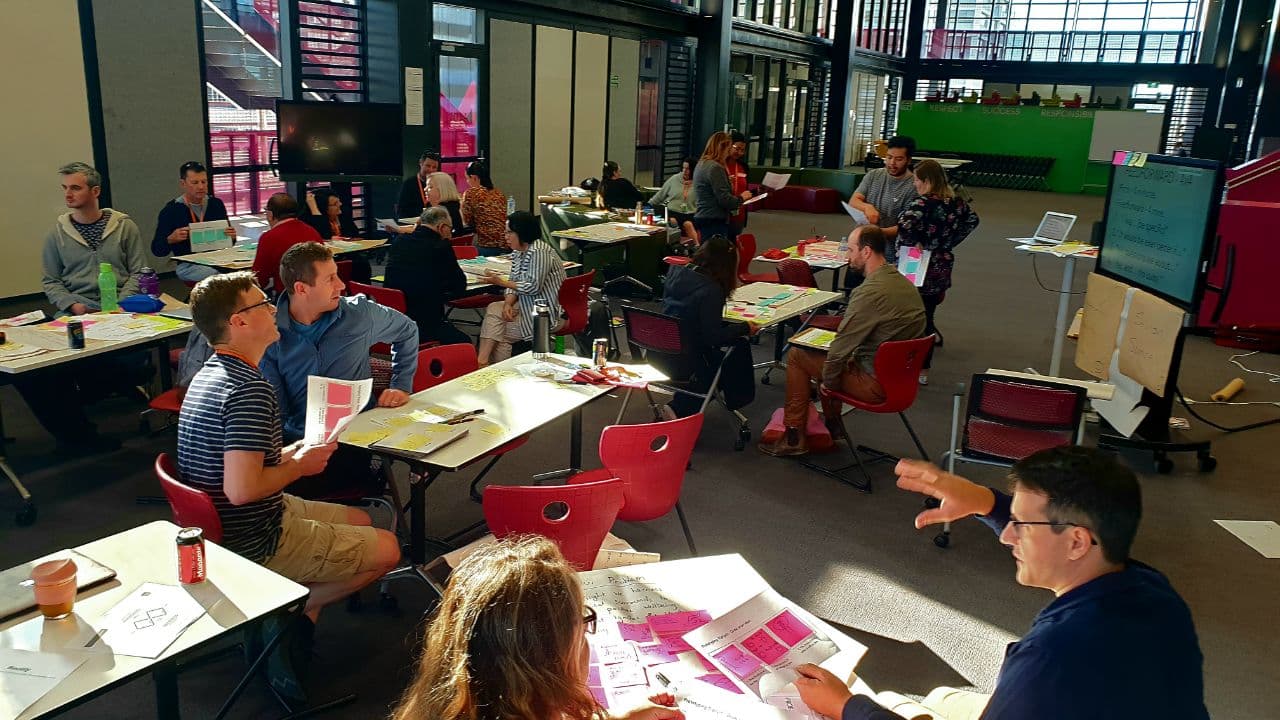 HUMAN CENTRED DESIGN
We love introducing teams to innovation frameworks that are underpinned by human centred design. We know that when teams are supported by the design cycle of research, creation and reflection they grow in confidence when trying to surface and develop creative ideas. We also enjoy that this design process:
Values individuals and their interactions
Builds communities of collaborative inquiry
Helps your teams to think in visible, social and collaborative ways
Works beautifully to support participatory action research
Supports a joyful way of learning and working
You'll find that the philosophies and practices of human centred design are all about people and their creative and critical thinking. HCD will provide your teams with an innovation framework to work systematically and collaboratively while exploring and making sense of your settings; and then to take action on any opportunities that emerge from your collaborative inquiry. The hope is to achieve significant and long-lasting positive change.
Our approach
As we provide completely bespoke services we will work with you to build a 'design brief' before customising our workshops for your context. We will then use this brief to help you form design teams that will be guided through the design thinking process. We can apply this designerly and agile way of working and thinking in a number of different ways.
Learning Design
Graccon Learning Solutions first and foremost assists with Learning Design. Design thinking provides an agile way of guiding your teams in their quest to design for learning, especially if you are looking for new ideas to develop. We have worked with K-12 classroom practitioners as well as tertiary educators in this capacity, designing face-to-face, online and blended learning.
Inquiry Learning
As a pedagogical framework design thinking will provide a balance of critical and creative thinking. In this space you will learn that your students are great designers and thinkers. We can co-design with you and your students units of inquiry (e.g STEM) that empower you as a learning community to explore problems and design solutions. In this space design thinking is not just a problem solving strategy but a way of exploring the world that empowers learners to spot design possibilities they are passionate about.
Design Thinking for Innovation
Design thinking provides balance in the techno-centric view of innovation that dominates many sectors including business and education. With high team engagement you will find that you and your teams will begin to think creatively and find ideas worth driving forward.
We believe that design thinking is more than just a skill to be acquired and used in limited contexts. Rather we view it as a way of thinking and being that can potentially shift the way you think about working and learning.
WHAT OUR CLIENTS HAVE TO SAY
Graham is a skilled instructional designer in the field of Moodle courseware development. Graham is a great team member who is skilled in working collaboratively online.
Graham is enthusiastic for all forms of eLearning, whilst working primarily with Moodle and Blackboard Collaborate with us, his passion for new ways of working with information in the digital space is ever present.
Graham has a wealth of knowledge on all things relating to the backend of eLearning. In particular, Moodle 2.+, Articulate, Blackboard Collaborate and a range of Web 2 technologies.