WE PARTNER WITH YOU TO DESIGN A DIGITAL SPACE THAT OPTIMISES LEARNING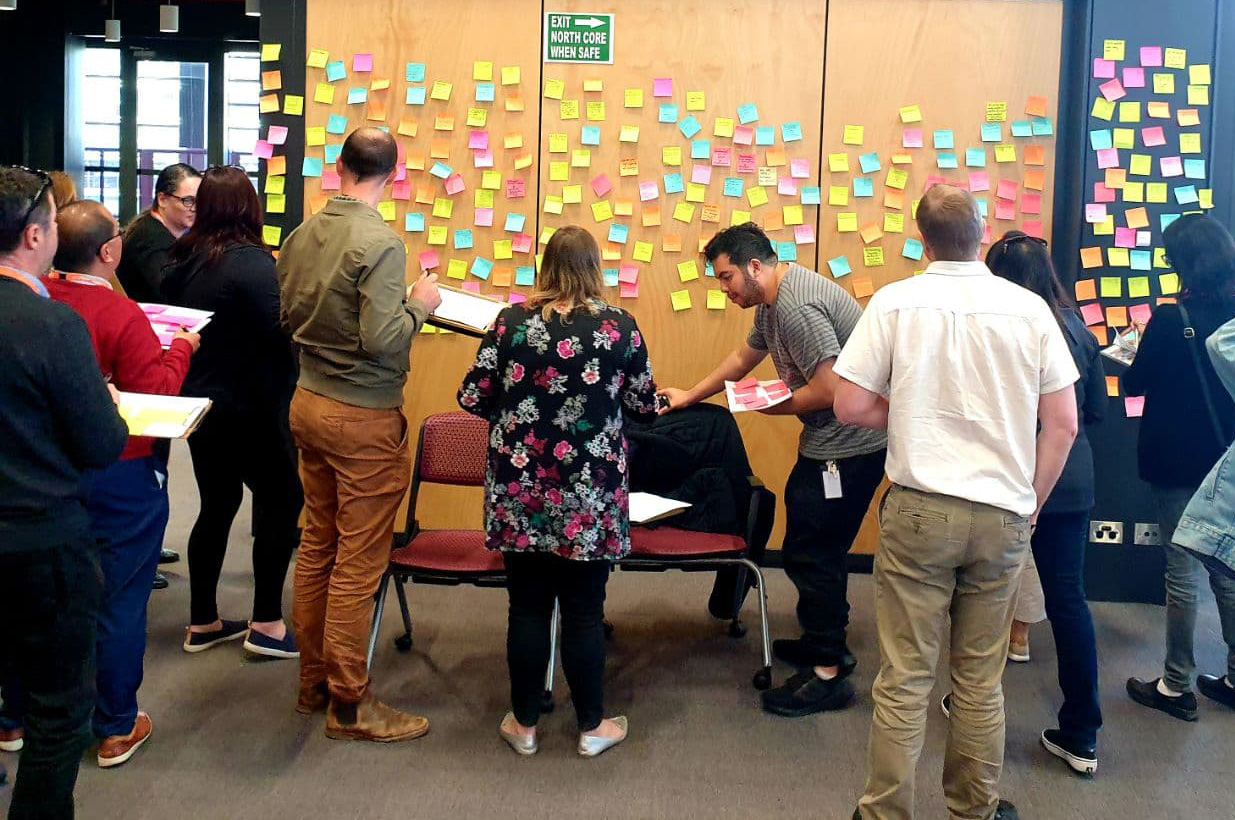 The design of learning spaces is a major site of reform for those teams striving to embrace new ways of learning and working in digital environments.
Both Graham and Simon hold an accreditation from Charles Sturt University in the design of learning spaces and know that an important part of any digital transformation is to evaluate the design and use of your working and learning spaces. To help with this evaluation process we explore the design of physical and digital spaces through a lens of design thinking.
We are passionate about a number of possibilities:
Educators critically exploring concepts of 'built pedagogy', including how this design idea relates to digital spaces, allows them to contribute their significant insights to this major site of reform.
By facilitating workshops that include architects, educators and students we invite them into the shared responsibility of designing exciting and flexible learning spaces. This is an exciting space to work in.
We help educators activate their learning spaces by the application of human centred design and action research methods.
We know that learning spaces often reflect the people and learning approach of the times. So, spaces designed in the past are not likely to fit perfectly with students in present or future education.
Via collaboration, consultation and an inclusive design process where architects learn more about pedagogy and teachers more about design (Fisher, 2007) a common 'spatial literacy' may emerge to inform the design of future learning spaces.
Fisher, K. (2007). Pedagogy and architecture: Kenn Fisher introduces emerging international trends in school planning and design, and the range of structures being explored across Australia. Architecture Australia, Sept-Oct, 2007, 96(5), p.55-57
WHAT OUR CLIENTS HAVE TO SAY
It has been a pleasure working with Simon on Holmesglen's Department of Education Head Start Project. He is a team player who meets targets on time and actively supports others to keep the project on time and on focus. The digital resources he designs and develops are of a very high quality, with rich content and sound learning frameworks.
Graham is enthusiastic for all forms of eLearning, whilst working primarily with Moodle and Blackboard Collaborate with us, his passion for new ways of working with information in the digital space is ever present.
Graham has a wealth of knowledge on all things relating to the backend of eLearning. In particular, Moodle 2.+, Articulate, Blackboard Collaborate and a range of Web 2 technologies.