MEET THE TEAM
Learn more about who we are and what we do.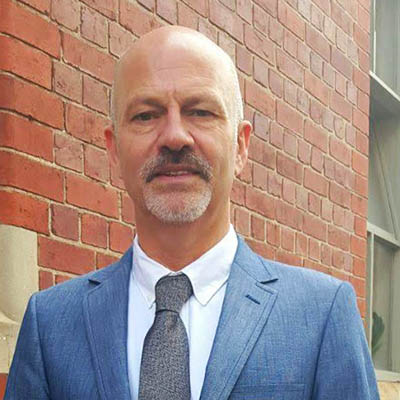 GRAHAM CLARK
Founder and Senior Learning Designer
Graham is a dedicated and highly respected Learning and Development (L&D) professional with over 30 years experience in the education sector. He began his career as a language teacher before moving into IT training and adult education.
Graham holds the following qualifications:
Master of Education (Knowledge Networks and Digital Innovation)
Bachelor of Arts (Humanities) Degree
Graduate Diploma in Teaching (Secondary)
Certificate IV in Assessment and Workplace Training
Diploma of eLearning
PRINCE2
While completing his M.Ed in education Graham developed particular interests in data privacy and blockchain technology. He keeps an eye on bitcoin currency rates.
Graham works full time at Graccon Learning Solutions as an eLearning developer, trainer and facilitator. He is a highly skilled Moodle administrator and is renowned for his attention to detail when building online courses. His design skills come into play when using tools such as Articulate Storyline to build digital content.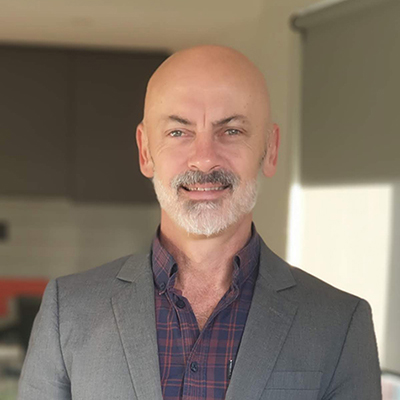 SIMON KEILY
Senior Educational Consultant/Teacher
Simon began his career working in cardiovascular research and then business, importing scientific grade research equipment, before entering the classroom. These experiences always drove Simon to develop active, student-centred learning experiences and immersing them in meaningful learning by doing.
Simon holds the following qualifications:
Master of Education (Knowledge Networks and Digital Innovation)
Bachelor of Science (Honours) Degree
Diploma of Education (Secondary)
Through his M.Ed journey Simon developed a keen understanding of networked learning and how areas as diverse as gaming, digital citizenship and social networking are part of the education story of the 21st century. Simon strengthened his understanding of how well-designed learning spaces enhance the curriculum and holds a joint NoTosh – CSU certification in the design of learning spaces.
Simon is our go to if you want to explore participatory pedagogies of learning and shape them to be your own. He has explored deeply the potential of design thinking for learning and enjoys facilitating active workshops with educators as well as students. If you want to break away from status quo thinking Simon is your go to person.
WHAT OUR CLIENTS HAVE TO SAY
Graham is a skilled instructional designer in the field of Moodle courseware development. Graham is a great team member who is skilled in working collaboratively online.
Graham is enthusiastic for all forms of eLearning, whilst working primarily with Moodle and Blackboard Collaborate with us, his passion for new ways of working with information in the digital space is ever present.
Graham has a wealth of knowledge on all things relating to the backend of eLearning. In particular, Moodle 2.+, Articulate, Blackboard Collaborate and a range of Web 2 technologies.