MEET THE CORE TEAM
Our core team is skilled in learning design, digital development and learning delivery.
We also work closely with a network of skilled professionals.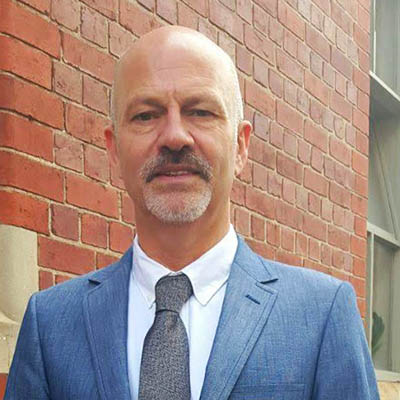 Graham Clark
Managing Director
Graham is a dedicated and highly respected Learning and Development (L&D) professional with over 30 years experience in the education sector. He began his career as a language teacher before moving into IT training and adult education.
Graham holds the following qualifications:
Master of Education (Knowledge Networks and Digital Innovation)
Bachelor of Arts (Humanities) Degree
Graduate Diploma in Teaching (Secondary)
Certificate IV in Assessment and Workplace Training
Diploma of eLearning
PRINCE2
While completing his M.Ed in education Graham developed particular interests in data privacy and blockchain technology. He keeps an eye on bitcoin currency rates.
Graham works full time at Graccon Learning Solutions as an eLearning developer, trainer and facilitator. He is a highly skilled Moodle administrator and is renowned for his attention to detail when building online courses. His design skills come into play when using tools such as Articulate Storyline to build digital content.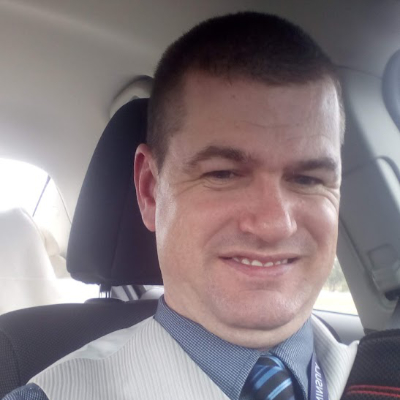 Campbell Craig
eLearning Solutions Architect
Campbell has over 20 years digital learning experience as well as demonstrated experience in web, multimedia and eLearning development. He also has a lot of experience leveraging modern instructional design principles such as CCAF, Design Thinking and even traditional ADDIE approaches to help understand and address Performance, Operational and Pedagogical Gaps.
Campbell has loads of multimedia (design, audio and video) and coding experience as well as proven capability using Articulate Storyline 360, Adobe Captivate, Trivantis Lectora, and many other authoring programs.
Campbell holds the following qualifications:
Master of Multimedia (Media, Telecommunications and Software Engineering)
Bachelor of Applied Science (BioChemistry) Degree
Certificate IV in Training and Assessment (TAE40116)
Certificate IV in Multimedia
Adobe Certified Creative Educator Level 2
CISCO Certified (CyberSecurity, IoT)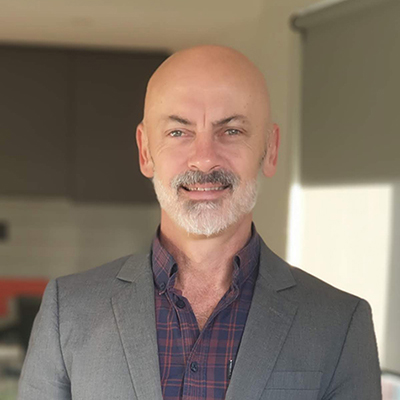 Simon Keily
Learning Design Manager
Simon began his career working in cardiovascular research and then business, importing scientific grade research equipment, before entering the classroom. These experiences always drove Simon to develop active, student-centred learning experiences and immersing them in meaningful learning by doing.
Simon holds the following qualifications:
Master of Education (Knowledge Networks and Digital Innovation)
Bachelor of Science (Honours) Degree
Diploma of Education (Secondary)
Through his M.Ed journey Simon developed a keen understanding of networked learning and how areas as diverse as gaming, digital citizenship and social networking are part of the education story of the 21st century.
Simon is our go to if you want to explore participatory pedagogies of learning and shape them to be your own. He has explored deeply the potential of design thinking for learning and enjoys facilitating active workshops with educators as well as students. If you want to break away from status quo thinking Simon is your go to person.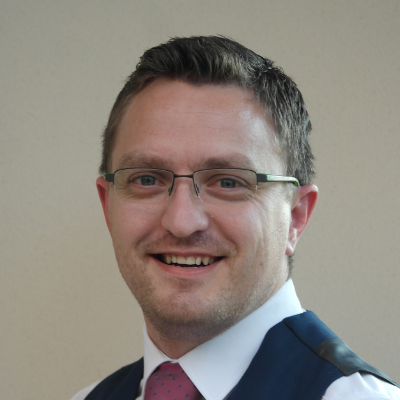 RONNIE BROWN
Learning Designer & Developer
Ronnie is a resourceful, hard-working and dedicated learning designer with an outstanding academic background. He possesses excellent curriculum and learning design skills, is quick to grasp new ideas, technologies and concepts, and is skilled in a range of software packages.
Ronnie holds the following qualifications:
Master of Business Administration
Post Graduate Certificate in Education (Senior and FET Phase)
Master of Commerce (Economic Policy Analysis)
Bachelor of Commerce (Honours) Degree
Bachelor of Commerce (Risk Management) Degree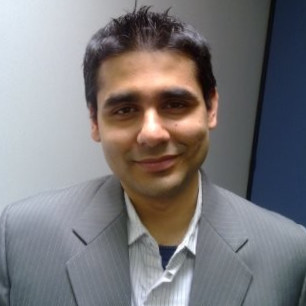 ANKIT SHARMA
Senior Learning Designer & Developer
Ankit has more than a decade of experience in instructional design and training in both e-learning and Instructor led learning settings. Complemented by qualifications in adult education and a proven track record in identifying individuals' and team learning needs and developing and delivering valuable training programs to people with various experiences and roles. He also has a detailed knowledge of the VET Quality Framework and national training packages.
Ankit holds the following qualifications:
Master of Business (with Research) in HRM
Certificate IV in TAE (TAE40116)
Diploma of VET (TAE50111)
Diploma of Training Design and Development (TAE50211)
WHAT OUR CLIENTS HAVE TO SAY
It has been a pleasure working with Simon on Holmesglen's Department of Education Head Start Project. He is a team player who meets targets on time and actively supports others to keep the project on time and on focus. The digital resources he designs and develops are of a very high quality, with rich content and sound learning frameworks.
Graham is enthusiastic for all forms of eLearning, whilst working primarily with Moodle and Blackboard Collaborate with us, his passion for new ways of working with information in the digital space is ever present.
Graham has a wealth of knowledge on all things relating to the backend of eLearning. In particular, Moodle 2.+, Articulate, Blackboard Collaborate and a range of Web 2 technologies.